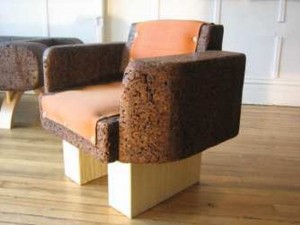 Eco furniture is often made from reclaimed or sustainable woods. Reclaimed wood furniture is made from materials salvaged from another source, like an old barn, fence, or building. Sustainable wood furniture is made from wood grown on a tree farm and not cut down from a forest.
Many of today's family rooms include pieces of eco furniture. Sofas, loveseats and recliners are commonly made with natural latex cushions and organic fiber upholstery. Several companies manufacture coffee and end tables made from reclaimed wine barrels.
Purchasing eco furniture for the patio is the ideal way to have durable, high quality patio furniture while conserving valuable resources. This furniture is often made from recycled plastic to ensure that it is able to withstand the elements. This furniture is quickly replacing the old-fashioned wooden patio pieces of the past.
More about green furniture
http://inhabitat.com/tag/eco-furniture/